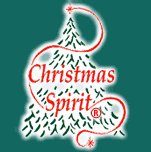 There's still time to order from Bar Harbor, Maine's Christmas Spirit® Shop and Website www.ChristmasSpiritShop.com. Please refer to our shipping page to ensure delivery before Christmas. And there's still time to save on shipping costs. When you order over $75.00 of our all American made gifts from our Website, we'll pay for standard shipping to one address, worldwide.



Click the photo for more info.

Family Ornaments

Looking for the perfect family ornament? We have them for any size family including families with pets. Also browse our family ornaments for special family members like Godparents, Grandparents, and brothers and sisters.


Click the photo for more info.




Happy Holidays


Looking for that unique ornament for Christmas party favors, business gifts or ornament swaps? We have a wide selection of Christmasy ornaments for any gift recipient. We also have colorful hand-blown glass balls that make great gifts for Christmas, or year round, as sun catchers in kitchen windows.


Click the photo for more info.




Click the photo for more info.

Friends and Neighbors

Picking out something special for a good friend or neighbor is easy with our friend and neighbor ornaments. And we'll personalize them at no extra charge with names, dates and title, for that extra special touch.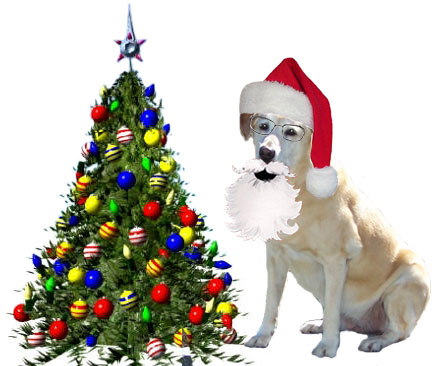 Christmas Spirit®'s Samantha
Samantha's busy getting ready for her annual appearance as Santa at the Christmas Spirit® Shop. She loves getting dressed up and greeting all the children as they tell her their Christmas wishes.

Samantha especially loves this time of year when all her friends and family gather 'round for holiday treats like cookies and cake. Yummm!







Website News You Can Use
More Shipping Choices and Tracking Your Order
Now you have more shipping choices for faster delivery to you and your gift recipient. For shipping in the Continental USA, you can choose Standard or Priority delivery within 10 or 6 business days. Need faster shipping? Choose Express or Expedited delivery within 4 or 3 business days. Need ever faster shipping? Choose our fastest Overnight delivery within 2 business days. Here are the new shipping options you'll see at checkout:

For worldwide shipments outside the Continental USA, you also have more shipping choices for faster delivery. You'll find them at checkout.

After you choose your shipping speed within the Continental USA, you can track your order via UPS by going to the bottom of our Shipping Page, and entering your Order Number (not your Customer Number) that you received when placing your order. Call us for tracking US Mail shipments.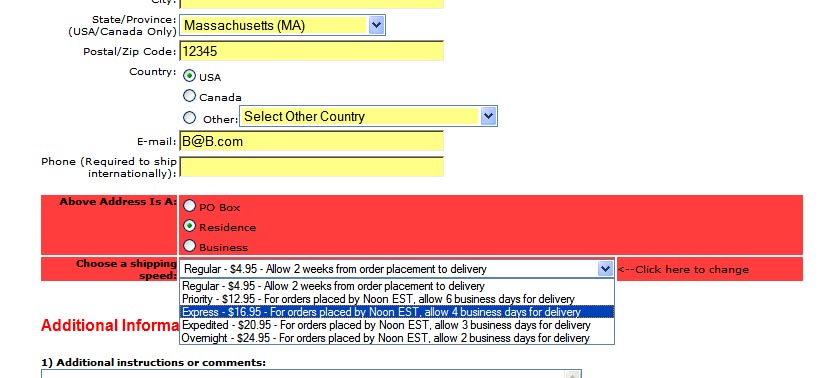 Customer Testimonials
"I'm so glad I came upon your site when searching for ornaments on the internet! The hand crafted ornament I ordered as a gift is beautiful, I love the way it was wrapped, and I can't believe how quickly it is in my hands. Exceptional product and service. Your site is now in my favorites!" Kathy from PA.

"I just found your website when looking for special ornaments for my first Christmas in my new cottage. I wanted to find ornaments that depict each member of my family - based on their interests. I found them here. I can't wait to start collecting them. This will be the first of what I hope will be many years of memories in my new home. Thanks." Susan from NY.

"I love your ornaments!! I have ordered from your site 2 years in a row now. We have a family tradition of personalized family ornaments and I started it with my In-laws a couple years ago too! Everyone just loves them! I just recieved my 4 ornaments that I ordered the other day and was so happy with them like always! I'll definitely be ordering from you next Christmas too!" Kelsey from KS.
Island Update
Bar Harbor welcomes Santa this week with street decorations, Christmas carolers, and festivities for children, young and old. For details, go to the "Special Events & Festivals" section of the Bar Harbor Chamber of Commerce's Website at www.BarHarborMaine.com

Daytime temperatures are in the twenties and thirties, with nights in the teens. We had our first snowfall on November 22nd to really get us into the Christmas Spirit.

Our Christmas Spirit® elves are busy filling Santa's orders from our shop in downtown Bar Harbor. Every gift is made in the USA, personalized here by hand per your instructions, and carefully boxed to arrive safely for Christmas. Merry Christmas to all our customers, and to all a grateful thank you for your business!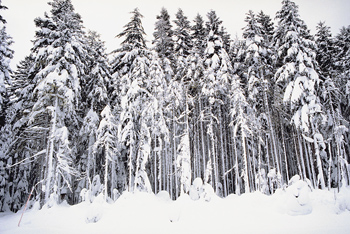 www.ChristmasSpiritShop.com
80 Main Street
Bar Harbor, Maine 04609
1-800-242-2913

Forward this to a friend