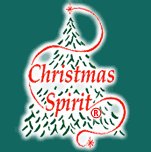 Mark our words. Bar Harbor, Maine's Christmas SpiritŪ Shop will pay for STANDARD SHIPPING for all orders placed on its website www.ChristmasSpiritShop.com by July 8, 2008. To take advantage of this special offer, you must enter the promotion code WORDS at the bottom of the address collections page during your checkout process.
Words Of Wisdom Ornaments, click here












Words Of Wisdom


Our Words of Wisdom Ornaments are perfect for any gift. Looking for something funny? Browse our funny sayings. Need something a little more serious? Try our life advice quotes or family fundamentals. We also have religous bulletins and pet proverbs.

Hang one for year-round enjoyment in your own office or home.

Add a name and date to any ornament at no extra charge!





Meet the Artists

June, and her daughter, Kristina, are both New England craft artists who create and make Christmas SpiritŪ's "Words of Wisdom" Ornaments.





June

June, a self-taught ceramic artist, has spent the greater part of her life expressing her thoughts, ideas and humor through the use of clay. She rolls out the clay, embeds her own designs into it, hand-tears the edges, hand-paints the designs, and fires the white stoneware clay. She promotes her daughter's crafts, as well as her own.

See Other Items by This Artist





Kristina

Kristina played with her mother's clay as a child, and started sculpting one-of-a-kind ornaments in high school, selling them in her mother's shop. After school, Kristina taught clay classes to children, so they could make their own ornaments. In later years, her artistic hobby grew into a rewarding business. Like her mother's, Kristina's ornaments are hand-sculpted and hand-glazed from a high-fired stoneware clay.


See Other Items by This Artist





Create Your Own "Words of Wisdom" Ornament

Capture your own words of wisdom for a wedding, baby shower, or other special occasion, and we'll make ornaments for you. June and Kristina will custom make special orders of 24 or more "Words of Wisdom" Ornaments. Contact us for more details.



Remember our favorite Christmasy quote to help keep the spirit all year round!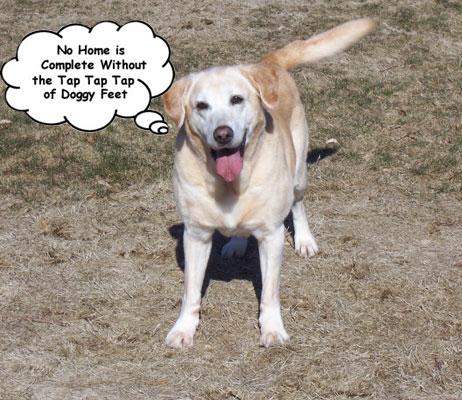 Samantha Says...
Samantha, Christmas SpiritŪ's mascot, was introduced in our last newsletter. Like most of our sales associates, she always has plenty to say. Here she is pictured saying her favorite pet proverb. Click the picture to order this Words of Wisdom Ornament.

Samantha can be quite funny with her words, she loves to talk to people as they approach the store. She is usually telling them "Welcome" with a warm smile on her face, and a happily wagging tail.

Website News You Can Use
Now you can access archives of all back issues of our Email Newsletters. Just click on Email Newsletters under the "Our Services" section of our Navigation Bar. Did you know we have handcarved Santas made from old wooden lobster buoys? Learn more by reading our April 2007 newsletter. Click here to meet the artist.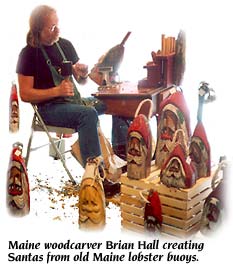 CUSTOMER TESTIMONIALS
"I have been looking for one-of-a-kind, personalized ornaments all over the place and they all look the same. Yours are amazing! I want to take a few minutes to let you know what a wonderful idea it was to create this site and what a wonderful job all the artists are doing. I am getting ready to order gifts for teachers, friends and family and I am sure they're going to be amazed too!" Christelle from CT.

"I love your website and have ordered Christmas presents for my family and friends in England. You have beautiful, unusual designs making it difficult when choosing! The more I looked, the more I ordered. I am very happy to have discovered your site, thank you!" Christine from UK.

"Just received my "Soul Mates" ornament with Delilah and Friskie personalized on it... it is so cute! Thank you so much, and very quick service too!" Donna from RI.
ISLAND UPDATE
Longer and warmer days are bringing summer visitors from all over the world to Bar Harbor, Maine to enjoy beautiful Acadia National Park. One of the sights they'll see is shown below- fields of lupines. These wild flowers grow in large patches in unused fields, near the water, and along side roads all over our island. They bloom each June in shades of purple, blue, pink, and white. Lupine have a light, sweet scent, and are Acadia's most outstanding wild flower. What could be better on a warm summer day than a cool breeze off the ocean, blue skys above, and fields of colorful lupines?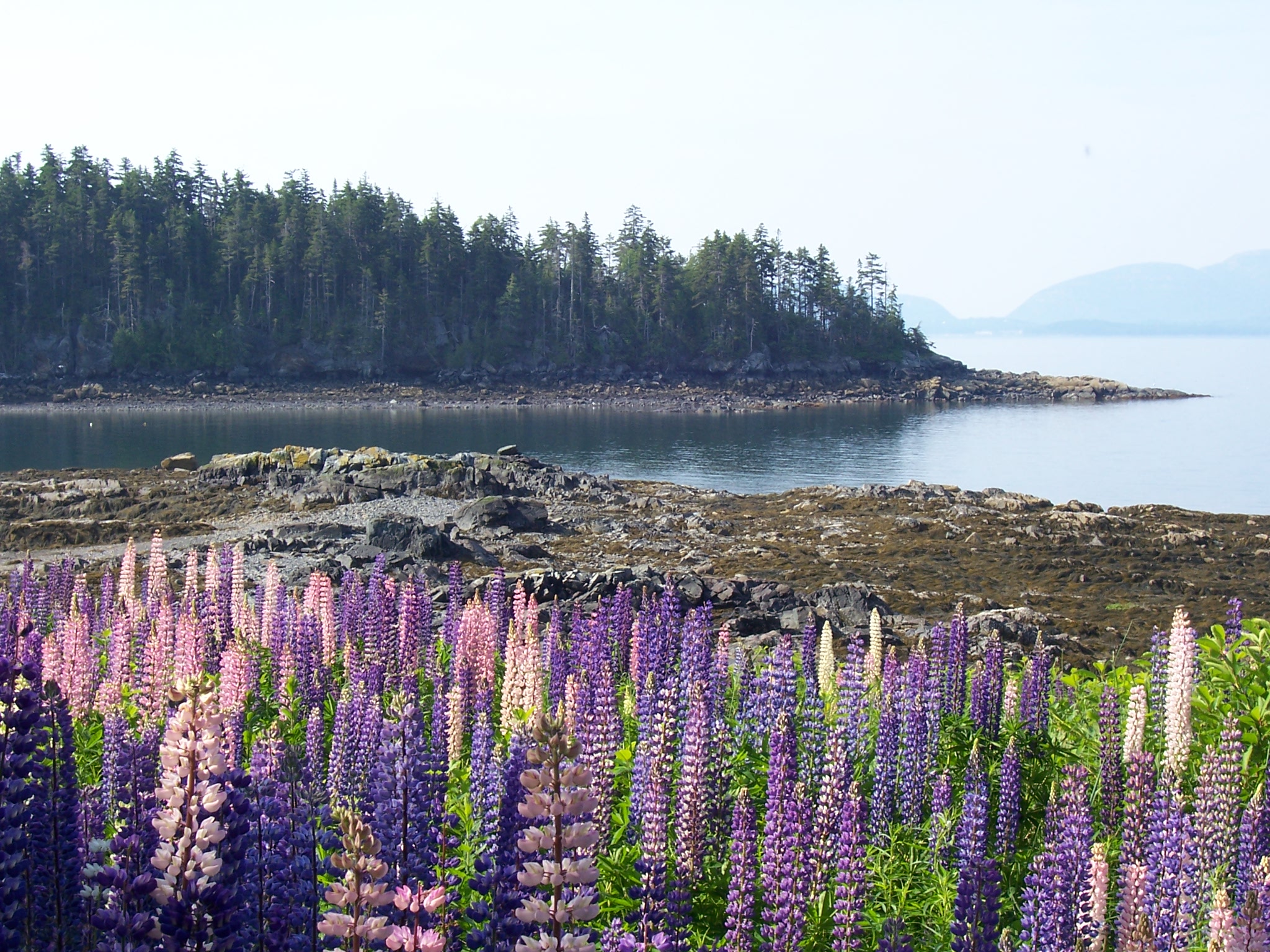 www.ChristmasSpiritShop.com
80 Main Street
Bar Harbor, Maine 04609
1-800-242-2913

Please Contact Us with suggestions on how we can improve our Newsletter or Website.