Meet Samantha - Our Mascot
Samantha, the owners' loving yellow lab, is Christmas SpiritŪ's mascot. She comes to work every day, and checks on all employees throughout their shift. We like to think she cares for us, and call her our "therapy dog" because she always brightens our day. We return the favor by offering her dog treats and cookies. Even our UPS guy often delivers a "treat package" for Samantha.








CUSTOMER TESTIMONIALS
"Just a quick note to thank you for the adorable special request, hand-made podiatrist ornaments. My husband, Robert (a resident podiatrist) loves them! The foot is too cute for words! Thanks again for going out of your way to provide superior, satisfying service with a great big smile!" Deanna.

"Just wanted to say I received my order, all in one piece and as with everything I've ordered from you, just loved the ornaments! My husband's still trying to find a "new home" ornament and my daughter enlists soon for the Army and an ornament with her name and rank is totally perfect. Hope they like them as much as I do!" Barbara from KY.

"Thank you for the delivery of this order. The recipient received it today and they said it was too cute to only put up at Christmas and are going to leave it out year round." Kris from WI.
ISLAND UPDATE
Warmer spring days are bringing people from all over the world to Bar Harbor, Maine to enjoy beautiful Acadia National Park. Many people are walking the town with dogs on leashes and even cats in carriers. Bar Harbor is a pet-friendly town, offering both lodging and outdoor restaurant accomodations for people with pets. So, come and visit us with your pet. If you don't, Samantha can be your proxy pet!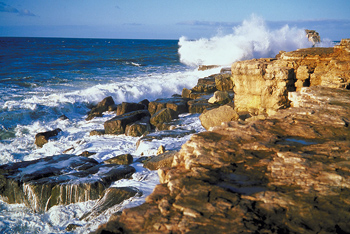 www.ChristmasSpiritShop.com
80 Main Street
Bar Harbor, Maine 04609
1-800-242-2913

Forward this to a friend